The mechanism that allows the Fritsch to switch between sample pots can get blocked. This is usually caused by dust and easy to fix. Please follow the instructions below to solve the problem. Cleaning the inner part of the Fritsch on a regular basis will prevent a blocked mechanism from happening. Cleaning the Fritsch is done by the same procedure as given below. Please contact the SoilCares service desk if cleaning was not sufficient to solve the problem.
Close the Frisch and disconnect the electricity.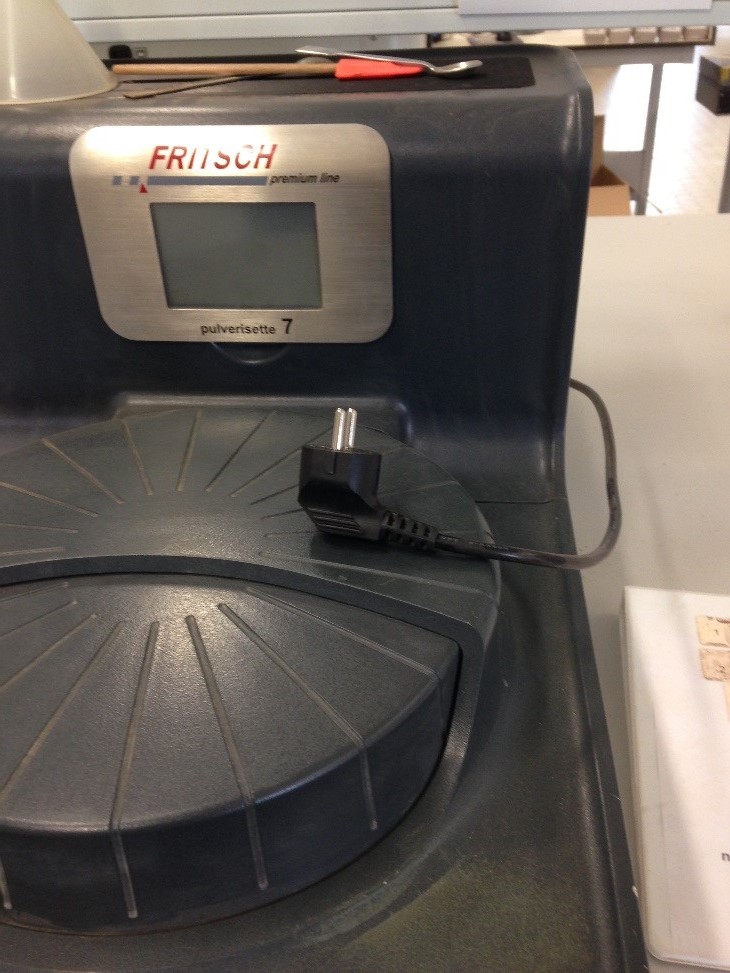 Remove the 4 screws on the left and right side of the Fritsch.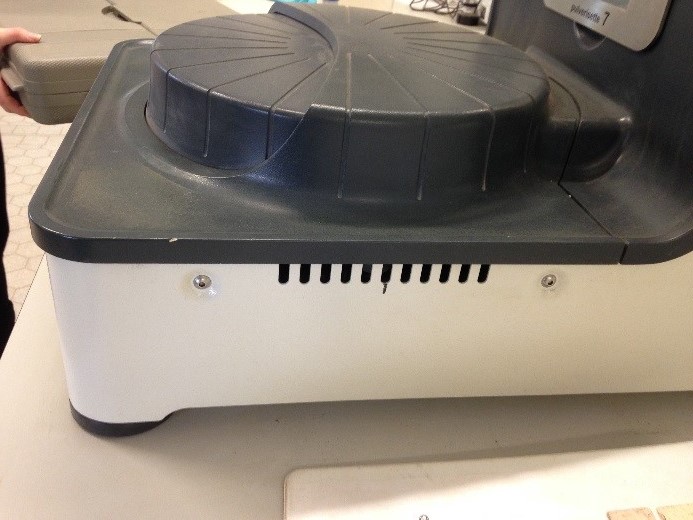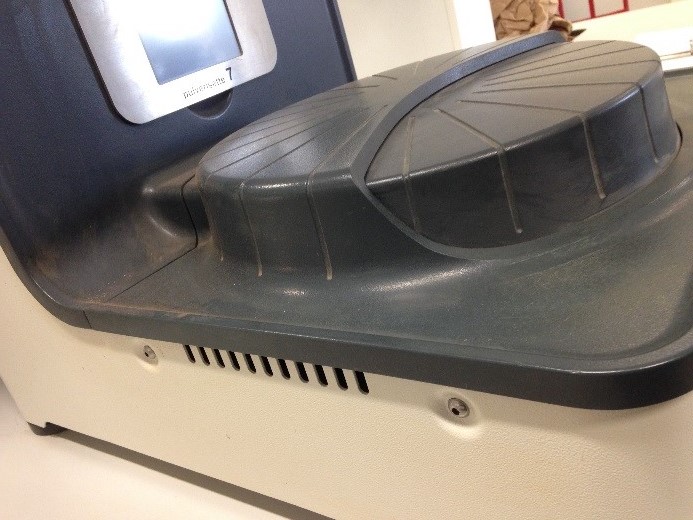 Open the lid to the right.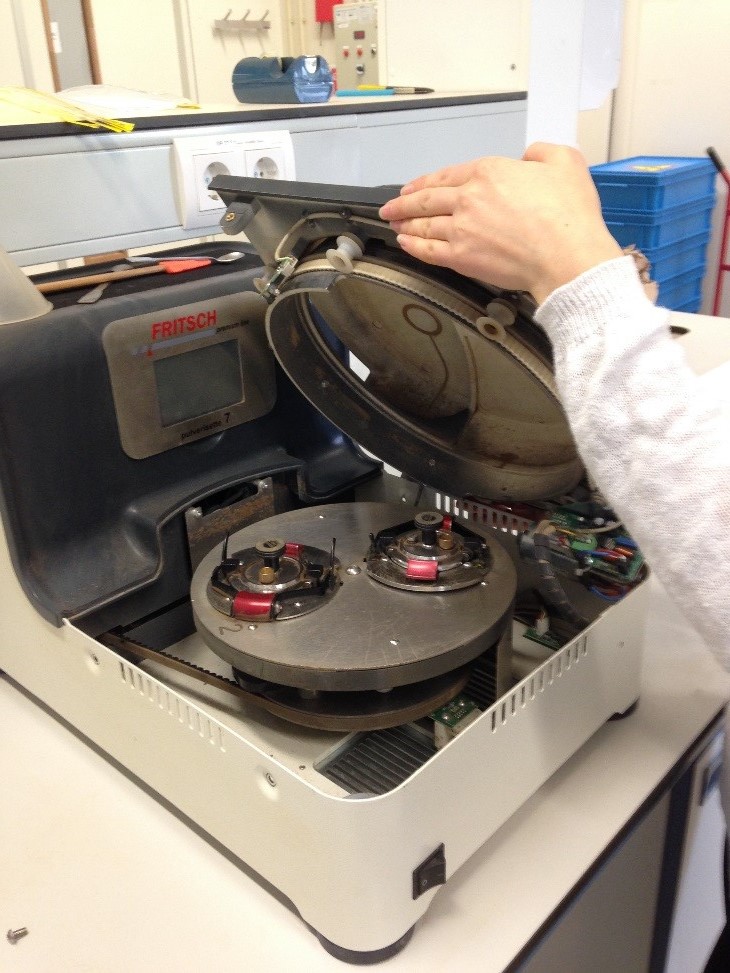 Place the lid carefully on the right side of the Frisch. Take care that the cables are not damaged.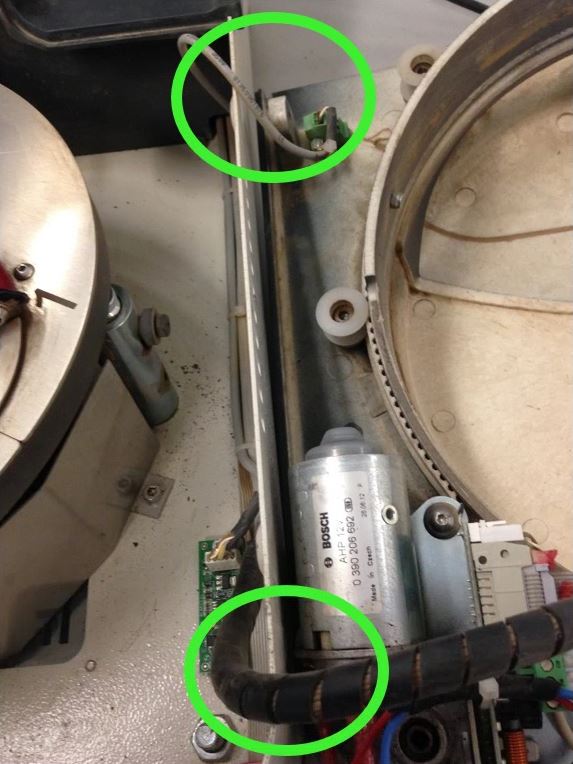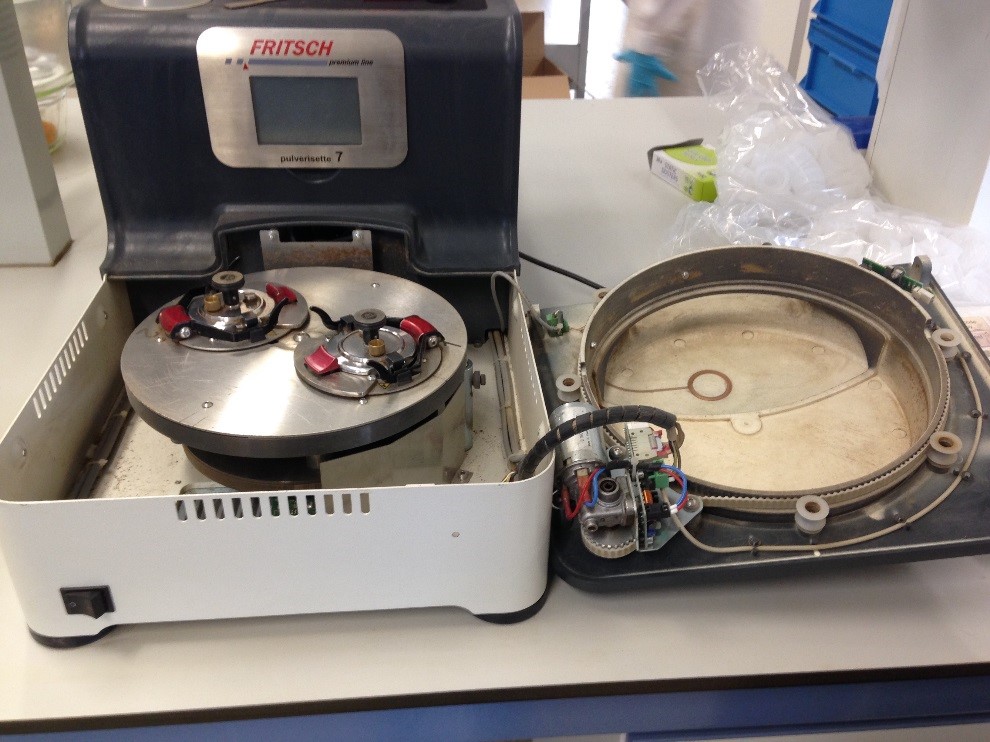 This handle is the reason for the blocked mechanism. Push it up and down until it moves smoothly again.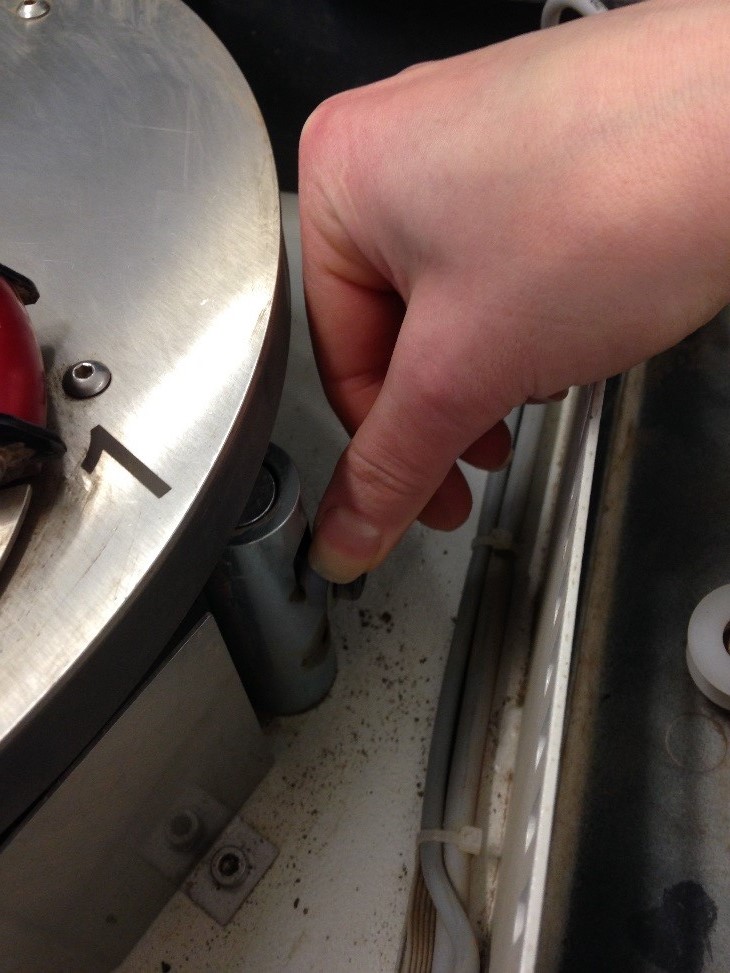 Dust in the Frisch will cause the problem to reappear.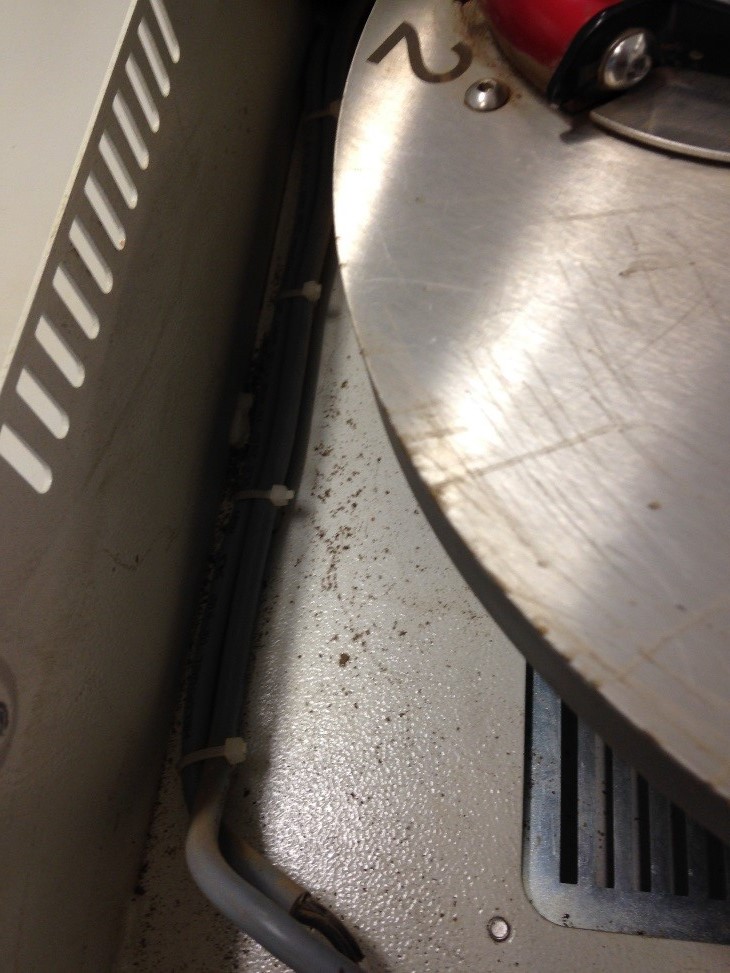 Use a dry soft cloth and a vacuum cleaner to clean the dust.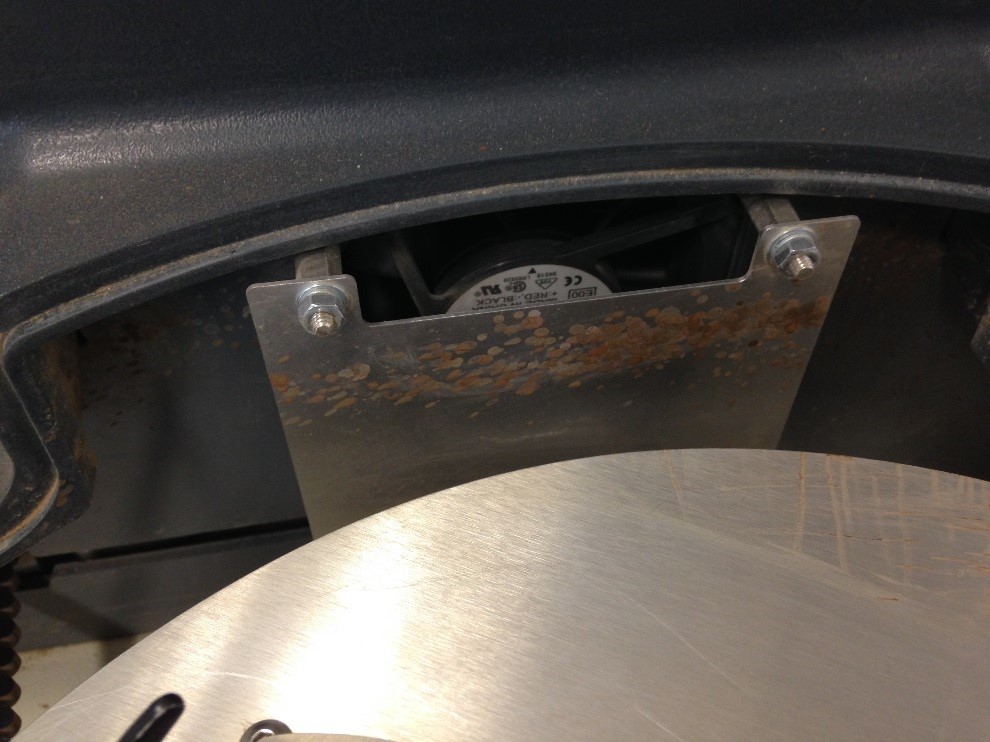 Make sure the dust is removed from all inner parts.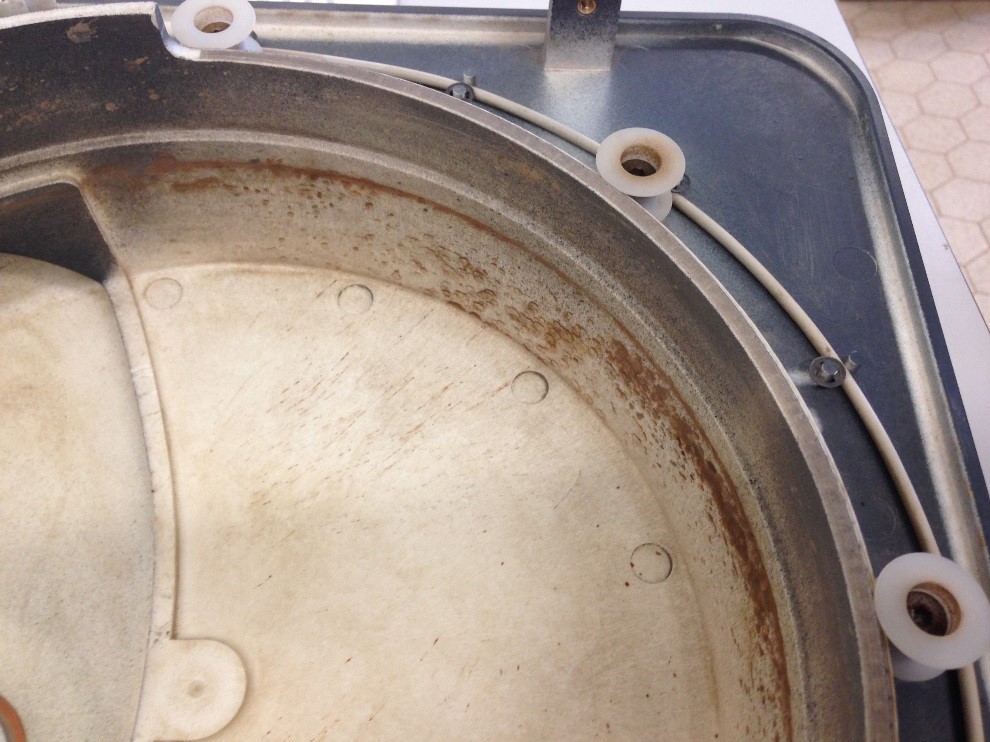 Place the lid back on the Frisch.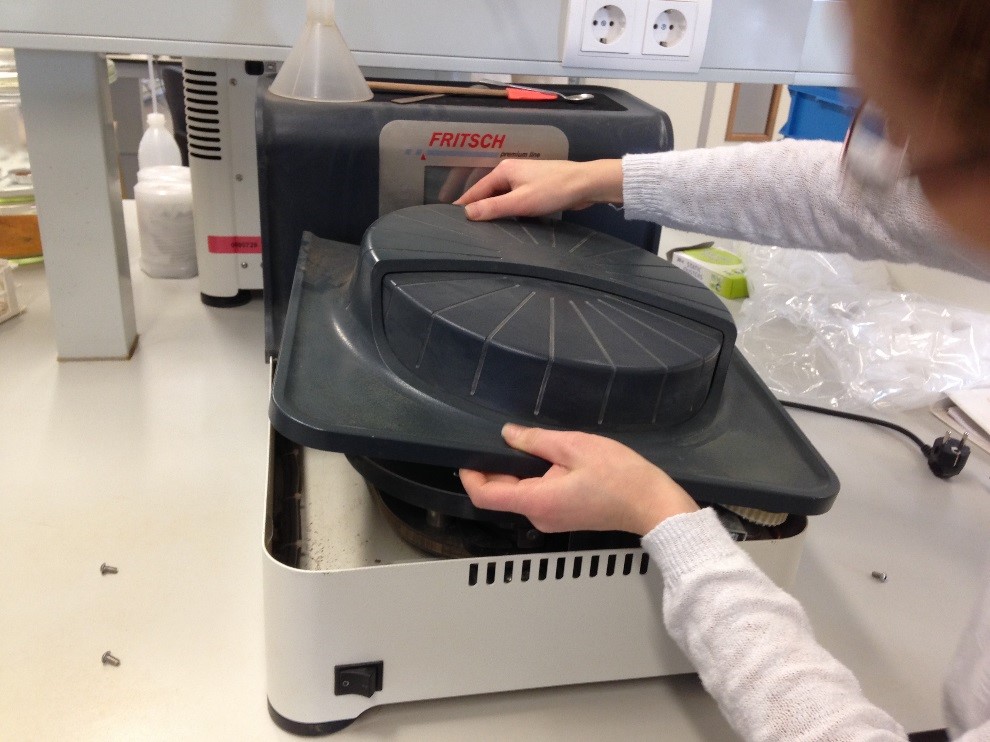 And fasten the screws.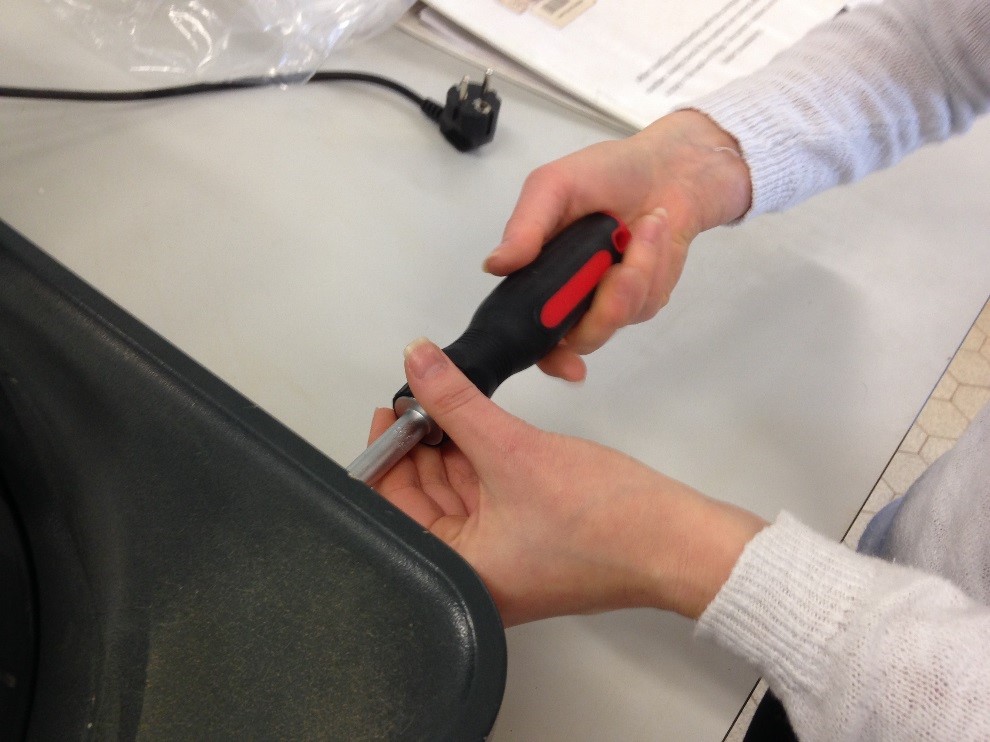 You can start working again.