To connect the scanner to your phone you have to do the following:
1. Turn on the scanner
Press the "start" button a few seconds (approximately 3). The light from the battery icon will turn green and the ready and Bluetooth icons will turn red (See figure 1) and flash continuously. That is an indication that the Bluetooth of the scanner is on.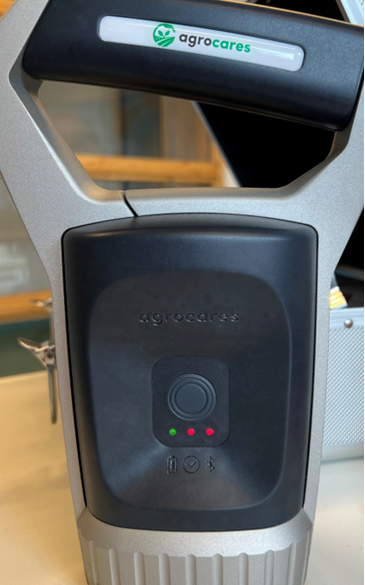 Figure 1.
2. Open the phone application from AgroCares
Once in, you will receive automatically a notification asking to turn on the Bluetooth of your phone. See figure 2 below. Press "allow". If the Bluetooth of your phone was already on previous from opening the application this last step will be skipped.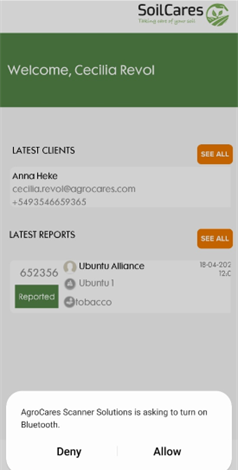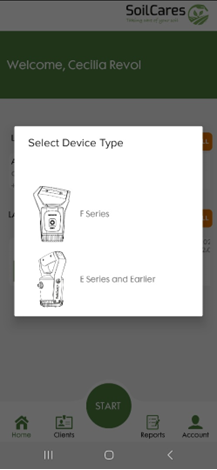 Figure 2 (left) and figure 3 (right).
The next step will be to indicate the type of scanner you have (Figure 3). After, you select it, click on search for devices (Figure 4).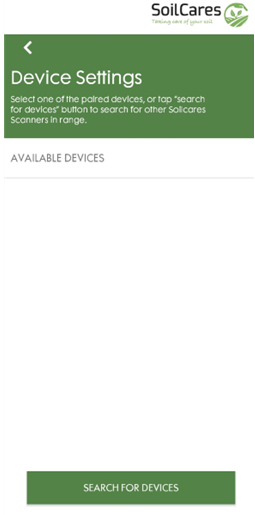 Figure 4.
The series number of the scanner you are trying to connect will appear automatically on your phone screen (Figure 5). Select the scanner, and a tap will appear informing you the devices are been connected. See figure 6.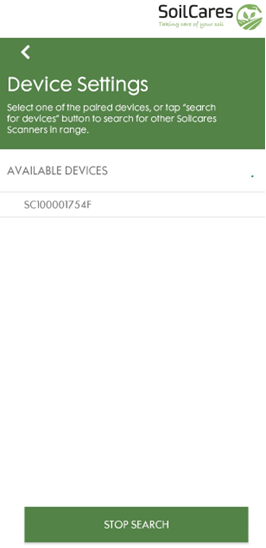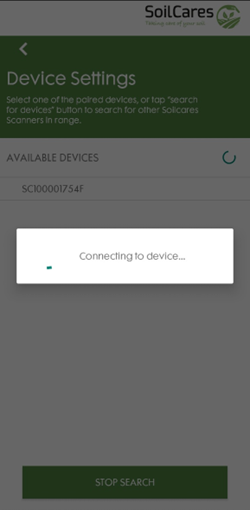 Now, the scanner is connected to your phone, and you can start scanning your samples!