Fresh soil samples contain water. Water interferes with the measurements and affects the accuracy of the results. Therefore all samples need to be dried before being analysed. As stones and plant remains also interfere with the measurements, they are removed using a 2 mm sieve after the sample is dried.
1. Remove the barcodes from the plastic container and empty the subsample in one of the triangular dryer compartments.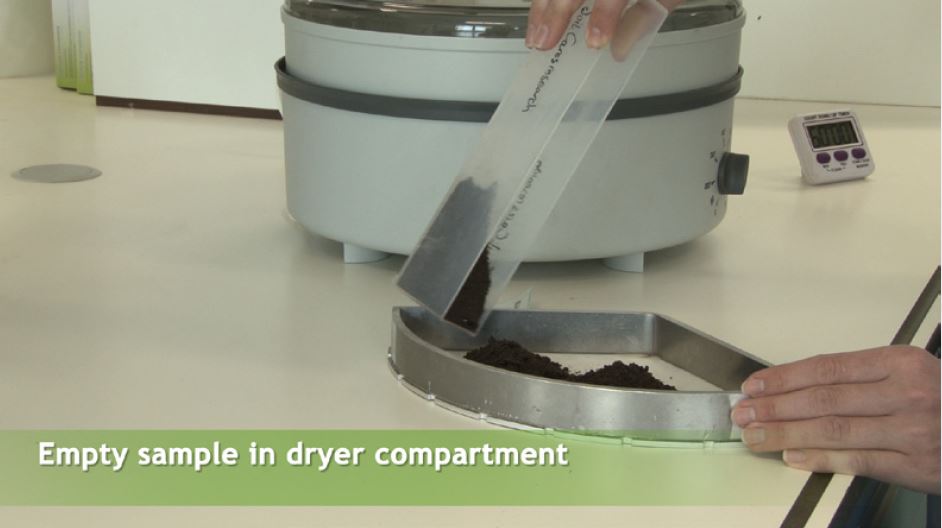 2. Evenly spread out the soil in the dryer compartment.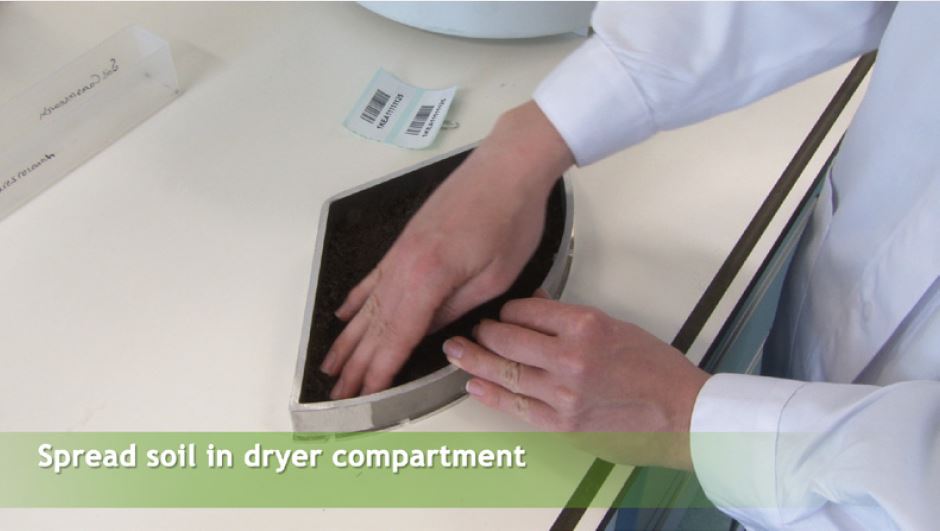 3. Put the loose barcodes in the dryer compartment of the correct sample.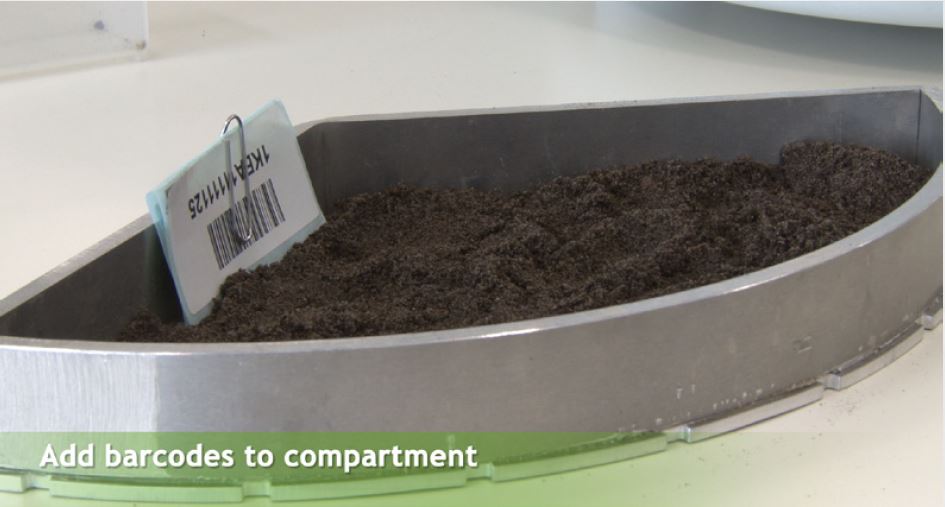 4. Place all compartments in dryer. You can dry up to three samples at the same time in each dryer (one
sample in each of the three compartments).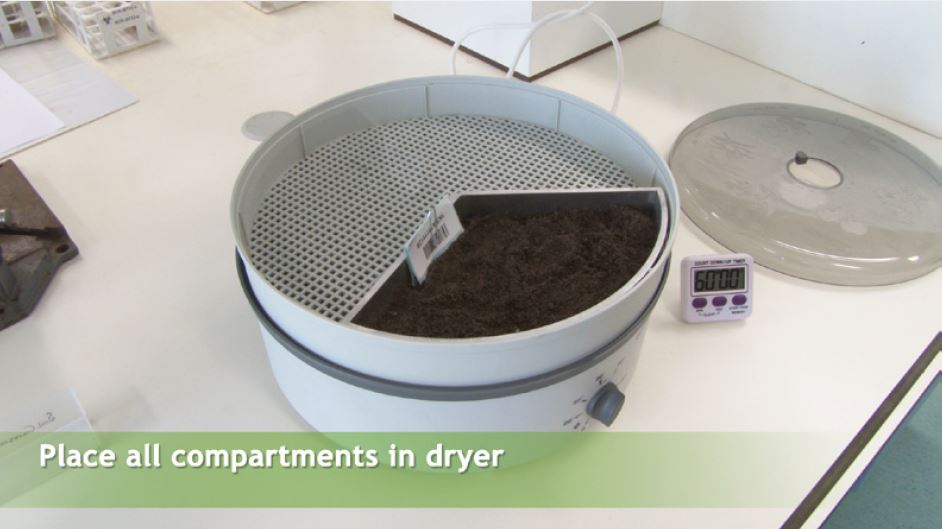 5. Close the dryer by placing the lid over the samples and turn knob to 40°C. The dryer has reached the
correct temperature when the red light turns off.
6. Dry the samples for 60 minutes at the same 40°C temperature. After 60 minutes, remove the lid and the
used compartments from the dryer.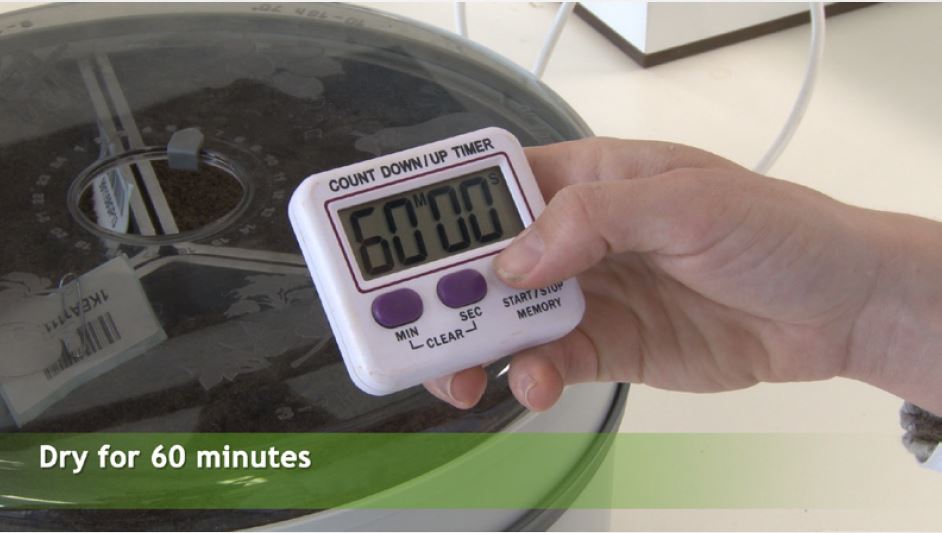 Cleaning:
Always clean the Dryer compartments with compressed air before starting with a new sample.