Develop a subsampler that is easier to clean and smaller. That was our main goal when we developed this new tool for the Lab-in-a-Box (LiaB). From now on all LiaBs that will be sold, will be equipped with it and it will replace the current crusher.
The three main advantages
Easier to clean
It took our clients a lot of time to clean the crusher after sampling. The special coating of this new subsampler makes sure soil does not stick to it making it quick and easy to clean.
Easier to maintain
The simple, robust design of the subsampler makes it a low-maintenance product which is easy to inspect and if required, simple to replace.
Smaller
The smaller design of this new tool takes up less space and is easier to handle for clients.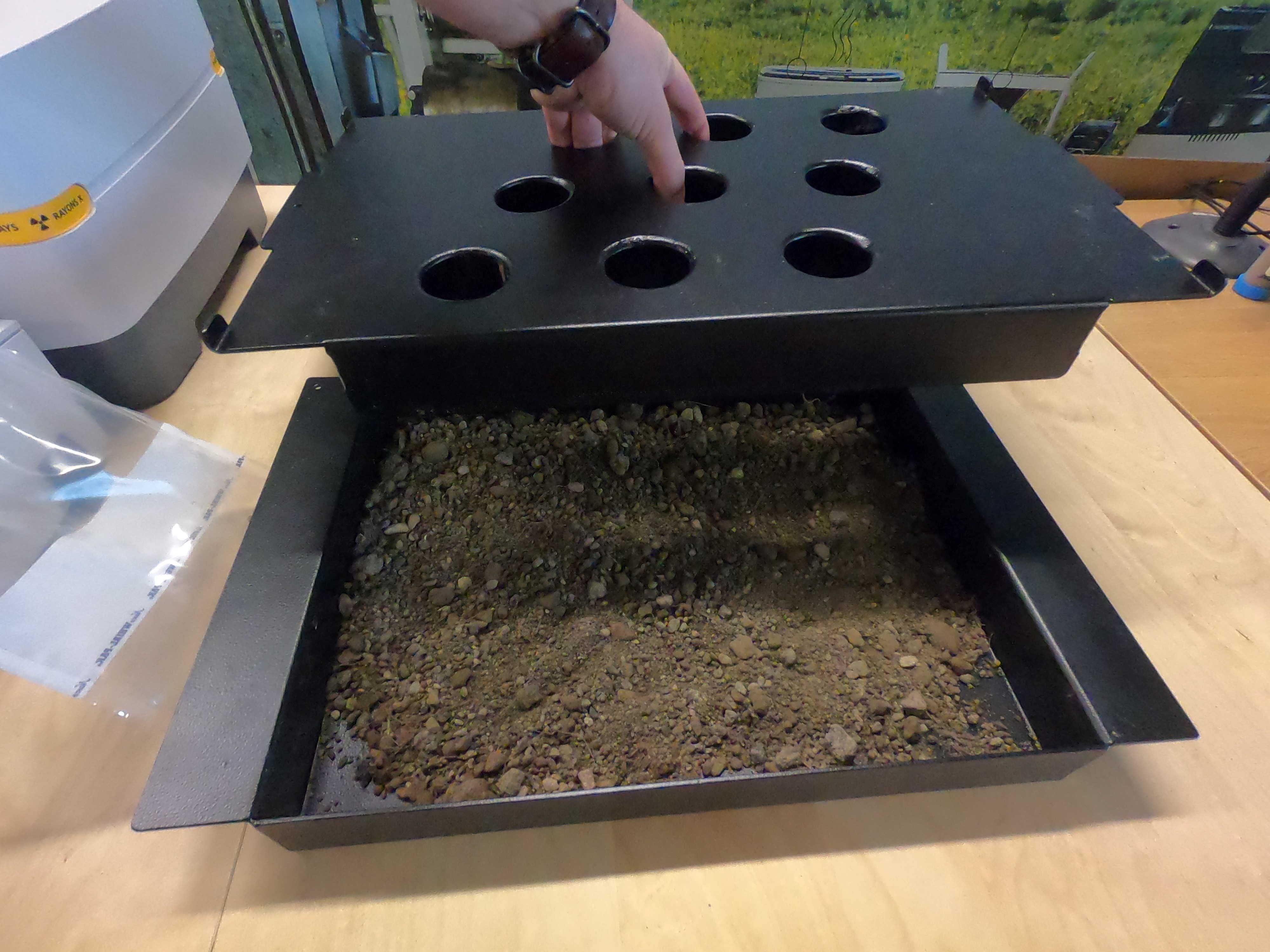 Why is taking a good subsample so important?
When a sample is measured only a very small amount of the sample is representing the field. This means that it is very important that reducing the sample happens correctly. In the end a tube with 30 ml of milled soil will represent the sample (field). The subsampler takes a subsample of 14% to 17% from the original sample. After subsampling the sample will be dried and sieved before it will be reduced again by the 50/50 sample splitter.
How to operate the subsampler?
Want to know how to use the new subsampler? Check out our manual for operating the subsampler here.
Order this subsampler now
Are you a LiaB user and do you want to replace your crusher for a new subsampler? Contact us via support@agrocares.com.