It is important to keep the mirrors in the Alpha clean. We analyse the soil by the reflection of the soil surface, dusty mirrors will scatter the reflection and reduce the quality. Dusty mirrors will cause error messages in OFA such H3 and H4. Dusty mirrors can also cause failed PQ tests on the Alpha itself.
The mirrors 1-4 (figure 1) are the ones the need cleaning most often. Carefully blow dust away with your breath. You can use the soft brush only use the air on the mirror and use the brush for the bottom part of the alpha.
Never use liquid for cleaning
Never rub mirrors with a cloth, this can cause scratches
Figure: 1
The mirrors 5-7 (figure 1) need cleaning once in a while, especially if the atmosphere is dusty. Gently swipe the mirror surface with a clean cloth that is made for cleaning glasses (figure 2).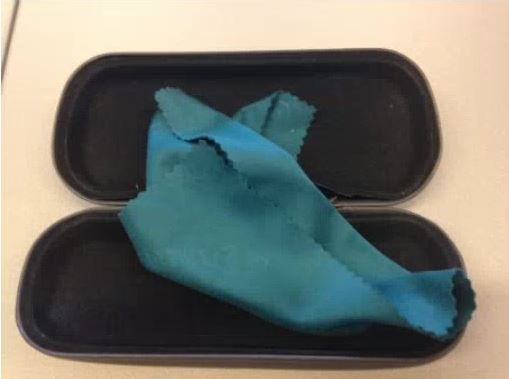 Figure: 2
The mirrors 8 and 9 (figure 1) don't get dusty very often. However they still need to be checked for dust once every two months, or when cleaning mirror 1-7 is not sufficient to solve failing PQ tests. Mirrors 8 and 9 should be accessed from the back side of the front module of the Alpha (figure 3). Use a small light to check for dust particles like the ones visible in the pictures below. If mirrors 8 and 9 are dusty then carefully enter the soft cloth in the hole and twist it a few times. Take care that you use a cloth that doesn't loses fibres. Remains of fibres from cloth disturb the reflection from the soil surface.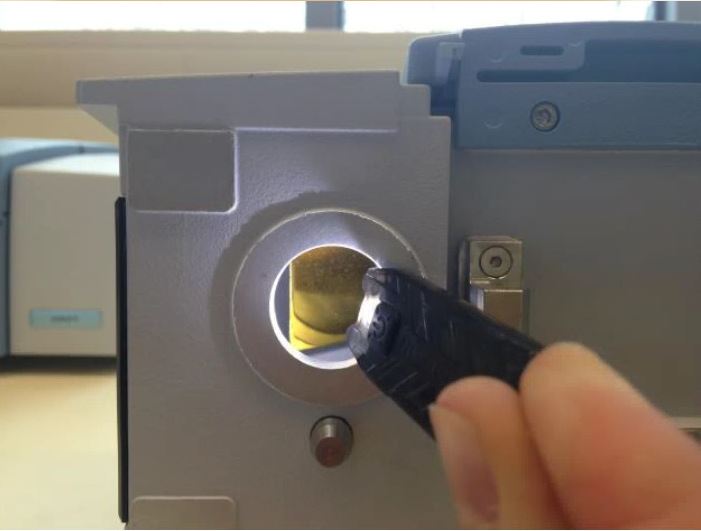 Figure: 3
There are two windows on the back module of the Alpha (figure 4). Do not touch these windows. Fingerprints are difficult to remove and the glass is made out of a toxic material. If these window did get dirty somehow, then they can be cleaned carefully with a cloth that is meant for cleaning classes. Throw the cloth away after use and wash your hands.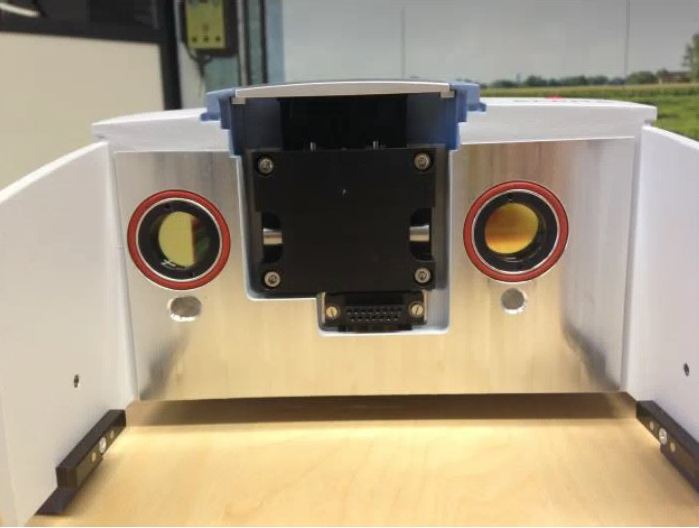 Figure: 4