In case you forgot your password or you want to change your password, please follow the below instructions explaining in detail what to do.
1. I forgot my password, how can I reset it?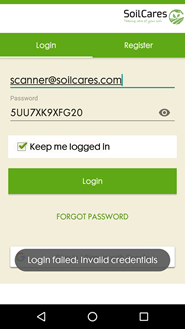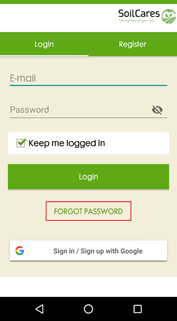 When you forgot your password or entered it incorrectly you will receive the notification: 'Login failed': Invalid credentials'.
You may continue by clicking on 'forgot password' which will automatically lead to the Reset password page.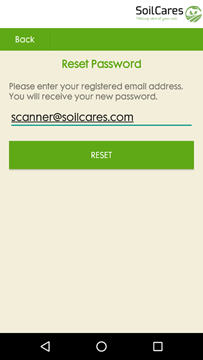 Please enter a valid email address that is connected to your current SoilCares account.
Within a few minutes you will receive a notification with a temporary password as shown below in your Inbox.
Use your email as username and the new received password to login again into your SoilCares account. After login into your account you will be able to change the password again.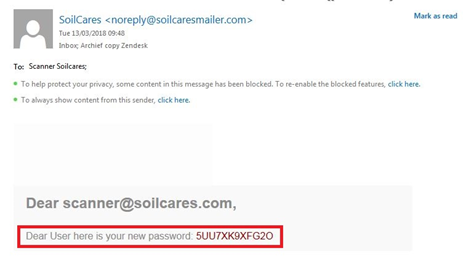 2. How can I change my existing password?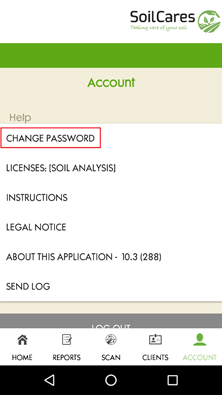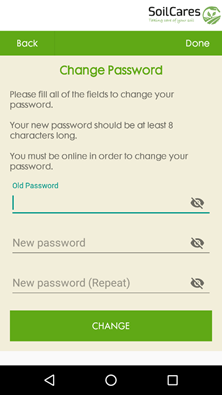 Via the option 'change your password' you can now define a new password for your account. Please enter first the old password (or temporary password you received via the Email) and afterwards define a new personal password and confirm your choice by repeating the password.
If you have successfully changed your password you will see a small pop up window saying: 'success, your password has been changed'.